On May 5, 2012, the Northern California Girl Scouts celebrated its 100th anniversary on Pleasanton Fairgrounds.  21,000 girls attended the event. At least 2,500 held a bow and shot an arrow that day.  The program was organized by Diablo Bowmen, Extreme Archery, Girls Scouts of America, and volunteers from various archery clubs in Northern California.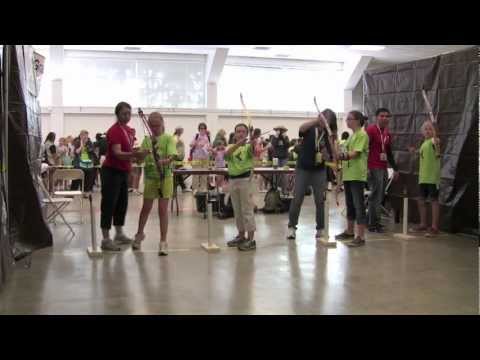 See more photos on our Facebook page.
Come join us on our next event on May 20th, Red Devil Cartoon Shoot.
If you want to try out archery or become a member of our club, join us on June 9th for the Open House.