Sherri Livingston, Deer Valley High School English teacher and her students picked up the bow and arrow for the first time after winning lessons in a "Hunger Games" recipe contest for their goat cheese and herb bread dish. On Sunday, July 8, 2012, the class from Antioch, CA, visited Diablo Bowmen to learn archery.
Here's a video of the event: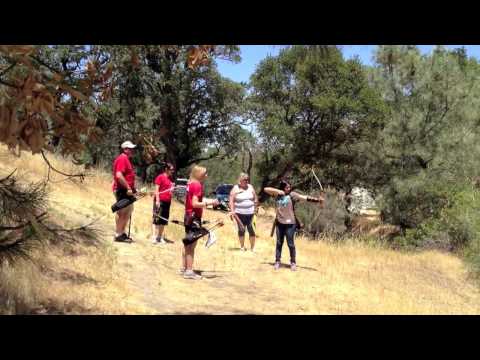 Read more about the event in the Mercury News website.