Attend the memorial on July 14th
The "Celebration of Life" memorial for Greg Tobler will be held on Saturday, July 14. This will be an open house memorial, so please feel free to attend at any time during 1pm to 5pm.
It is located at:
Concord Senior Center
2727 Parkside Circle
Concord, CA 94519
[See map]
Help out with a donation
In lieu of flowers, we are kindly asking for donations to put a special memorial bench up on Mt. Diablo at the much loved archery property that Greg spent countless hours at.
There are two options for donation:
Go to any Wells Fargo bank, and ask the bank representative to deposit money into checking account #8507773284
Make check out to Heidi Tobler and mail to:
Heidi Tobler
5450 Concord Blvd, #C3
Concord, CA. 94521
Messages
"Diablo Bowmen have just suffered a monumental loss.  Sunday, July 1, 2012, Greg Tobler our Youth Outreach Chair and Board Member passed away.  His memorial will be held on July 14th according to his daughter.  She will contact me as soon as more of the details of the memorial have been scheduled.  His daughter wanted me to let everyone know as Greg considered this archery club his second family.  We will be cancelling the Family Fun Day so that members may attend the memorial.  There are no words to describe how much he will be missed."
–Angel Yarnell, President
"It is an honor to have met one of those people.  He was always such a pleasure to be around, and was so helpful – some of my funnest days at the range  were when he was there.  Greg was one of those people everyone should have enter into their lives.  I'm so fortunate to have known him, though my time was so short.  I can't even imagine how heartwrenching this is for all of you who have known him for so, so much longer.  He is easily one of the best guys I have ever met in my life."
— From a Diablo Bowmen member
Here's a video of Greg spreading the art and joy of archery: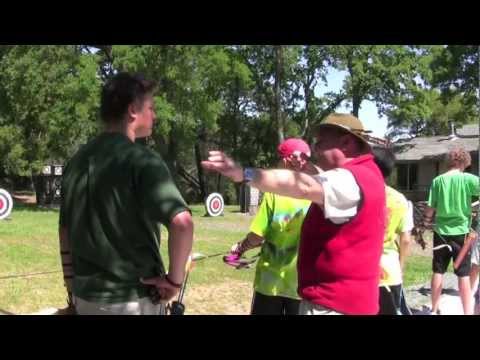 Leave your thoughts and prayers in the comment section below.  Or drop a message in the Diablo Bowmen Facebook page.